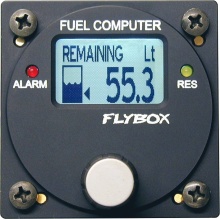 See optionals from Components tab below.
FC1
allows to monitor the instant fuel consumption, the estimated remaining fuel,
the endurance and the flight range if interfaced with a GPS.
Three different alarms can be configured: remaining quantity, minimum endurance, minimum range.
The instrument is fully customizable to fit the overwhelming majority of the existing fuel flow sensors.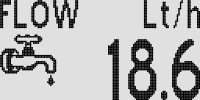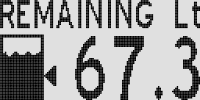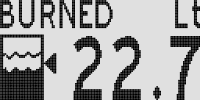 Fuel quantity burned from start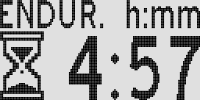 Time to empty (endurance) calculated from fuel remaining and fuel consumption informations.
It's updated instantly, so if you change the power settings you can instantly check the endurance change.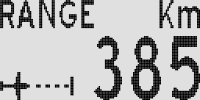 Display the range calculated from fuel remaining, fuel consumption and GPS ground speed data.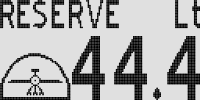 Display the estimate fuel remaining at destination, calculated from actual fuel remaining, fuel consumption, GPS ground speed and GPS destination data.
The destination is intended as the approaching GPS waypoint (usually goto or flight plan GPS functions enable this GPS information).
Main features:
Measure and display:

Fuel flow


Fuel remaining


Fuel used


Endurance (time to empty)

Range (require GPS conection)


Fuel remaining at destination

(require GPS conection)
Yellow LED for low fuel indication (Reserve)


Red LED for alarms indications


Intercom audio out


Units settable in liters/gallons and kilometers/miles


Automatic scroll between the six display indication, with the possibility to exclude unwanted indication.


Warning function for balancing fuel tanks


Autocalibration of flow transducer


LCD with backlight and coated glass
Technical specifications:

Graphic LCD with backlight and coated glass, dimensions 29x18mm


Standard mounting 2 1/4" (57mm)


Anodized aluminium case


Dimensions: 60 x 60 x 56.6 mm


Weight: 175 g


Operational temperature range: -10 ~ +70°C


Supply voltage: 12 ~ 15 V=


Supply current: 75mA


GPS input: RS-232 standard, NMEA data


Audio level: 2Vpp (10 Kohm load)


Resolution: Fuel flow: 0.1 liter/hour - Remaining and burned fuel: 0.1 liter