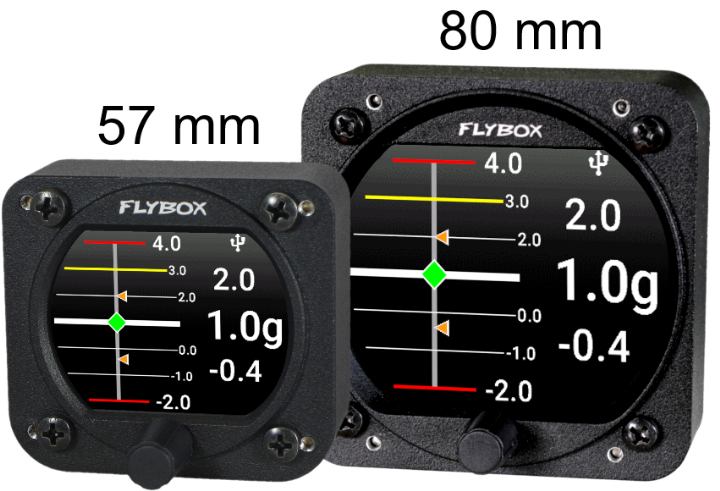 See included and optional accessories
in the Components tab at the bottom
Omnia G-METER
is a compact and reliable instrument that integrates a G-METER and a Slip Indicator. It c
an be configured with 3 different full scales, up to +8/-4G.
All the components of the
Omnia family are equipped with a state-of-the-art, highly visible display, a powerful 32 bit microcontroller and the latest generation of solid state sensors and components to ensure reliability and accuracy over time.
Omnia G-METER
can be interfaced with the Rotax engines "i" series through the CAN bus.
Up to 16
Omnia
family instruments can be connected in cluster to form a communication network, making some data exchange operations simpler.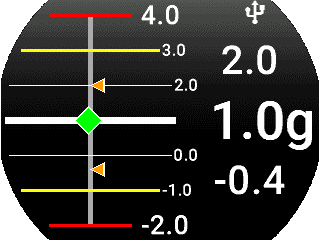 Main page with full scale set to +4/-2 G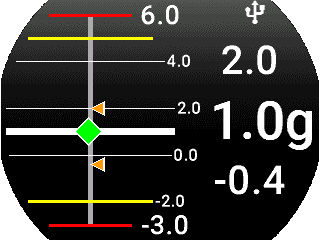 Main page with full scale set to +6/-3 G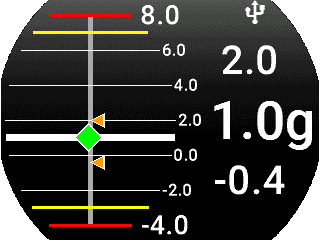 Main page with full scale set to +8/-4 G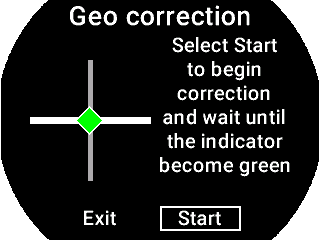 Easy calibration after installation.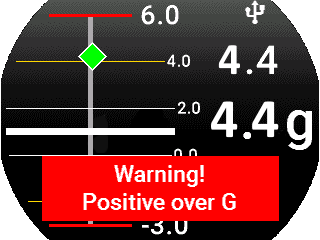 Instantaneous alarm with peak memories
.
Main features
Included gauges:

Interfaces:
Knob with pushbutton
2 CAN bus
Light Sensor input

USB 2.0 port
Can be connected in cluster with other Omnia

instruments



Rugged case milled from solid aluminium

Powder-painted

100% manufactured and tested

with automatic processes
Functions:
Manual or Automatic Backlight dimmer

Easy software updating through the USB port

Technical specifications:

2.4" color graphic LCD 320x240 pixels with 1000 nits backlight

.



Standard mounting 2-1/4" 57mm and 3-1/8" 80mm.

Powder painted aluminium case.

Dimensions: 68x62x35mm (57), 85x85x40mm (80).

Weight: 140g. (57), 230g. (80)

Supply voltage: 10 ~ 30 V=.

Supply current: 60mA (57), 135mA (80).

Open-collector alarm output (max 300mA, active

low). This output can also be used to send a tone in

the intercom, using the Flybox optional device code

105899.



Operating temperature range: -20 ~ +70°C.

Humidity: 90% max (without condensation).

Communication through 2 CAN bus.

USB port: for USB 2.0.

Omnia G-Meter

instrument




Printed user manual (ENG version)

All required Molex connectors

Pins

M4x10mm screws

120 ohm resistor

Packing list