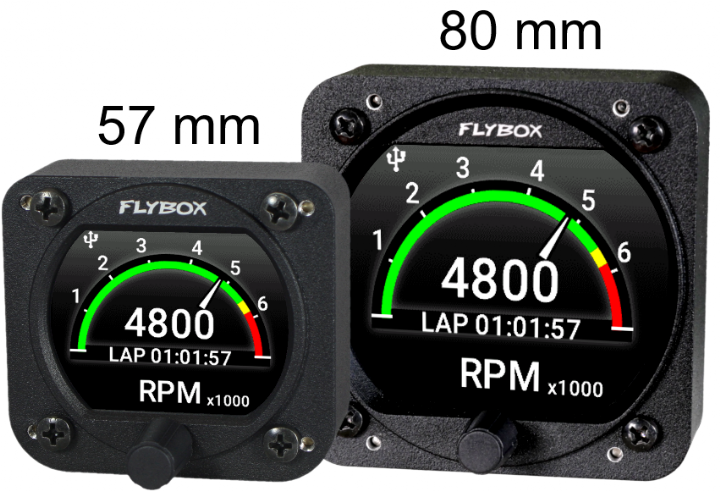 Omnia57 RPM
Cod. 105749 (for Rotax 503/582 only)
Price: 299,00 €
(Price exc.Vat)
Omnia57 RPM
Cod. 105748 (for all other engines)
Price: 294,00 €
(Price exc.Vat)
Omnia80 RPM
Cod. 108049 (for Rotax 503/582 only)
Price: 355,00 €
(Price exc.Vat)
Omnia80 RPM
Cod. 108048 (for all other engines)
Price: 349,00 €
(Price exc.Vat)
See included and optional accessories
in the Components tab at the bottom
Omnia RPM
is a multifunction engine tachometer with
added functions like
4 Hobbs meters, chronometer, automatic flight timer, last flight RPM peak, max RPM peak ever.
The instrument is fully customizable to fit almost any engine.
All the components of the
Omnia family are equipped with a state-of-the-art, highly visible display, a powerful 32 bit microcontroller and the latest generation of solid state sensors and components to ensure reliability and accuracy over time.
Omnia RPM
can be interfaced with the Rotax engines i series through the CAN bus
Up to 16
Omnia
family instruments can be connected in cluster to form a communication network, making some data exchange operations simpler.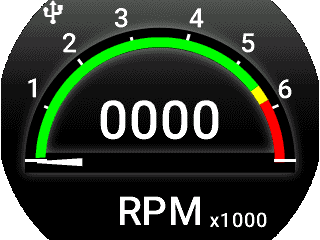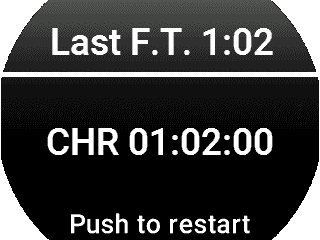 Chronometer and last flight timer indications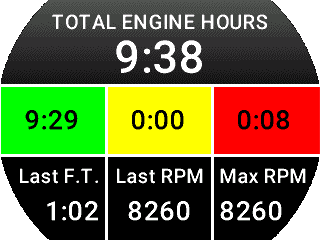 The four Hobbs meters are: total engine hours, total time in green arc, total time in yellow arc, total time in red arc.
A flight timer starts automatically at the take off. An RPM peak for the last flight and one for all the engine life are shown here.
Main features
Included gauges:

Last flight RPM peak memory
Interfaces:
Knob with pushbutton
2 CAN bus
Light Sensor input

USB 2.0 port

1 Tachometer input low level

1 Tachometer input high level

Can be connected in cluster with other Omnia

instruments



Rugged case milled from solid aluminium

Powder-painted

100% manufactured and tested

with automatic processes
Functions:
Visual Alarm on screen


Transistor Alarm output

Manual or Automatic Backlight dimmer

Easy software updating through the USB port

Technical specifications:

2.4" color graphic LCD 320x240 pixels with 1000 nits backlight



Standard mounting 2-1/4" 57mm and 3-1/8" 80mm.

Powder painted aluminium case.

Dimensions: 68x62x35mm (57), 85x85x40mm (80).

Weight: 140g. (57), 230g. (80)

1 RPM L input: (2-20Vpp min 300uS)

1 RPM H input: (5-100Vpp min 300uS)

Supply voltage: 10 ~ 30 V=.

Supply current: 60mA (57), 135mA (80).

Open-collector alarm output (max 300mA, active

low). This output can also be used to send a tone in

the intercom, using the Flybox optional device code

105899.



Operating temperature range: -20 ~ +70°C.

Humidity: 90% max (without condensation).

Communication through 2 CAN bus.

USB port: for USB 2.0

Omnia RPM

instrument


Printed user manual (ENG version)

All required Molex connectors

Pins

M4x10mm screws

120 ohm resistor

Packing list